On January 21, 2020, Hubei Tianyi Machinery Co., Ltd. held the 2019 work summary and the 2020 New Year's meeting. All the staff of the company gathered together to summarize the achievements of the past year and plan the development of the new year.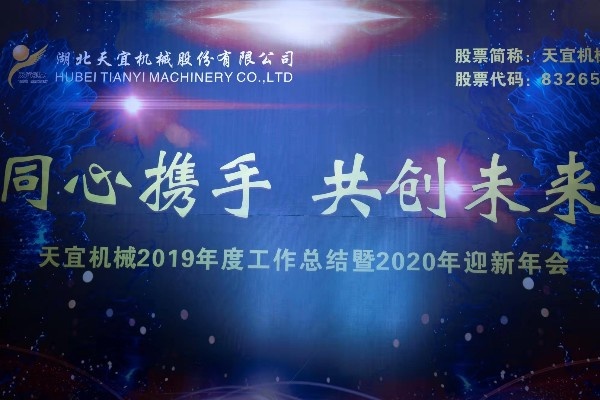 Huang Junjie, chairman of Hubei Tianyi Machinery Co., Ltd., delivered a speech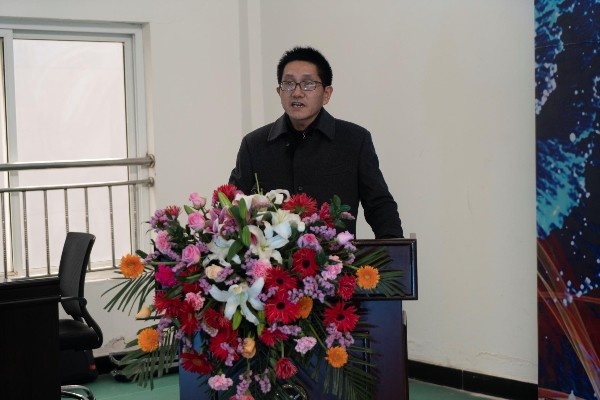 In 2019, although the Tianyi Machinery family has been tempered, it is brilliant. Sales have increased significantly, orders have exceeded 100 million for the first time, new breakthroughs have been made in product design and innovation, 57 patents have been obtained, and profits and taxes have achieved a new growth. , new equipment, new equipment put into production. These achievements are the result of everyone's selfless dedication and hard work. The brand new year of 2020 has arrived. The company will further improve the assessment system and welfare system, continue to carry forward the excellent corporate culture, so that employees have more sense of responsibility and gain; continue to strengthen the construction of the company's integrity system, build the city with integrity; strengthen the scene Management, ensure production safety, improve product quality, improve work efficiency, and create a more brilliant 2020 for Tianyi Machinery.
General Manager of Hubei Tianyi Machinery Co., Ltd. - Li Xueyuan made a work summary in 2019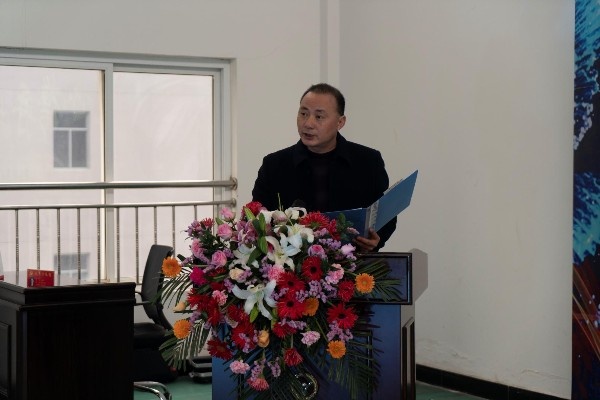 Zhou Ping, Executive Deputy Minister of the United Front Work Department of Yidu City Committee, sends blessings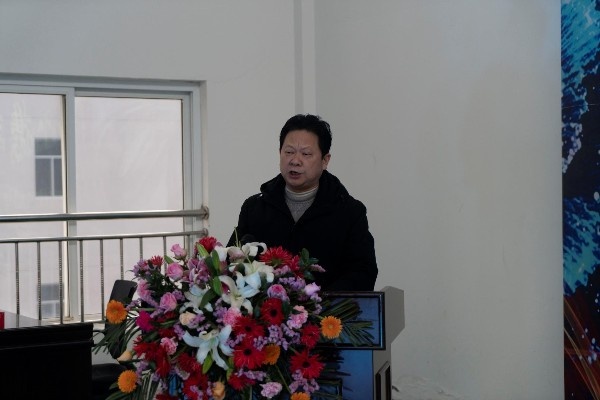 Looking back on the past and inspiring the future, the award ceremony was grandly held.
Outstanding employee of the year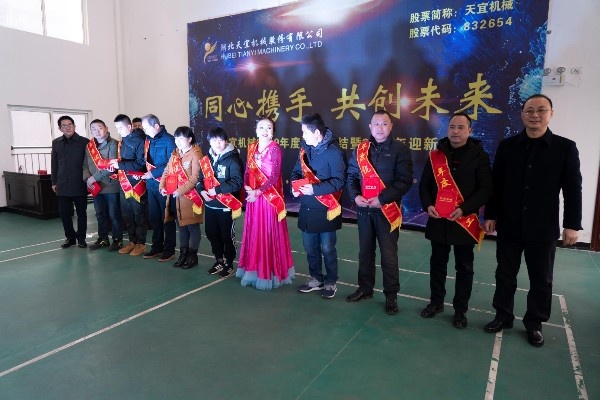 Model Worker of the Year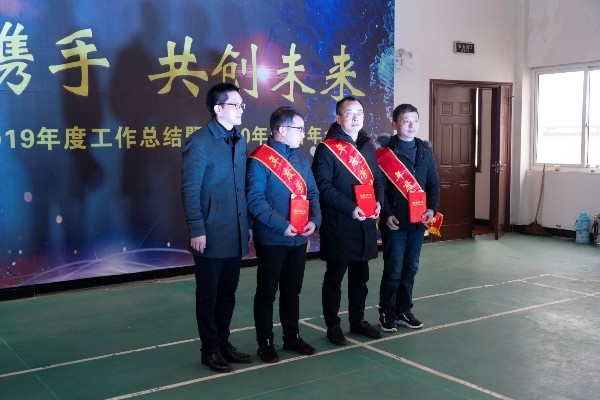 Outstanding Department of the Year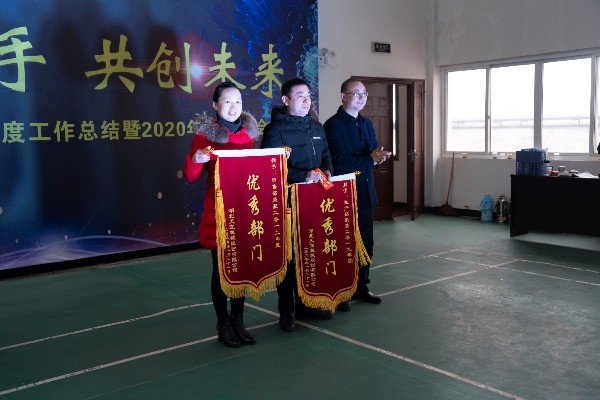 Outstanding Team of the Year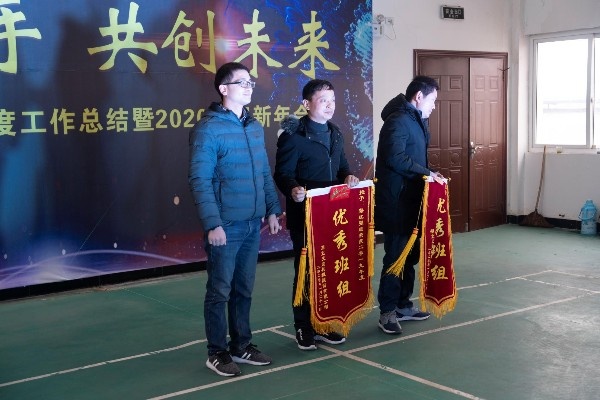 Outstanding Party Member of the Year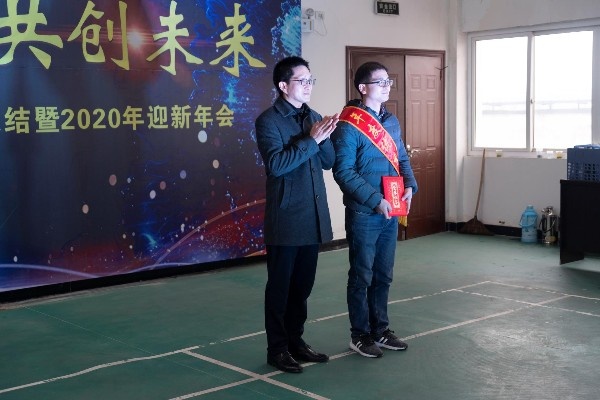 Annual sales champion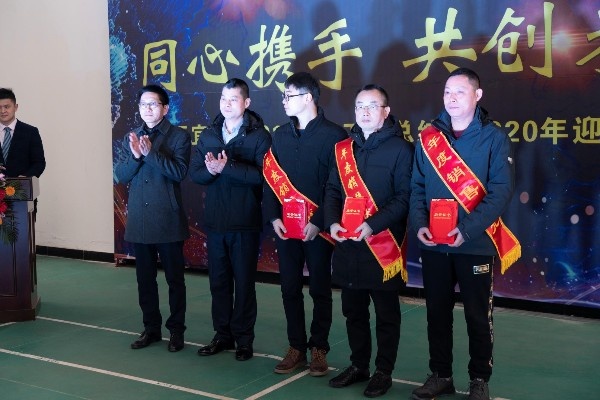 Safety Advanced Employee of the Year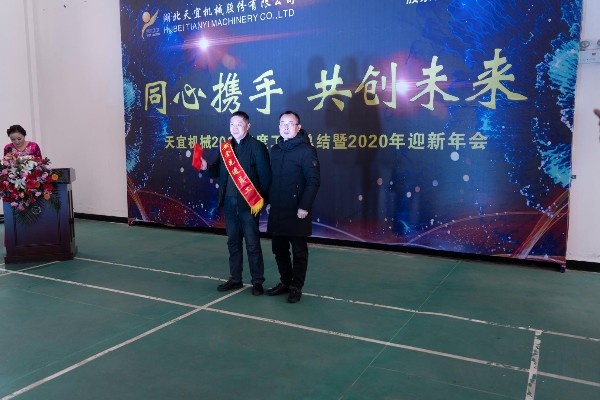 Outstanding Scientific and Technological Worker of the Year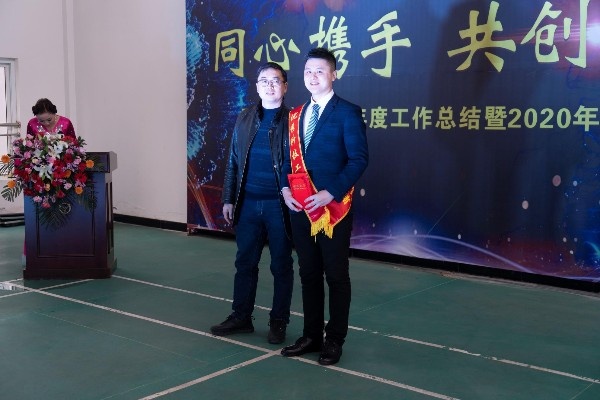 Outstanding Management Cadre of the Year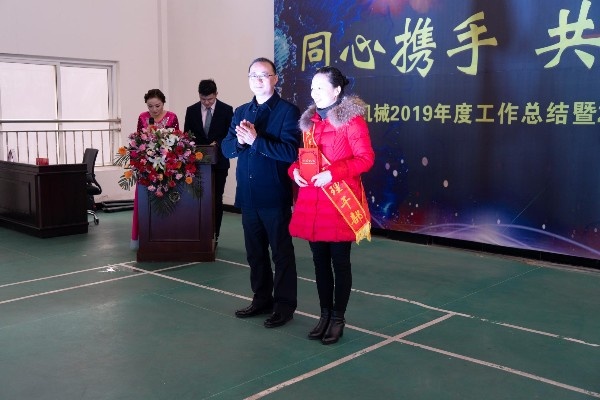 Annual quality pacesetter
Outstanding Newcomer of the Year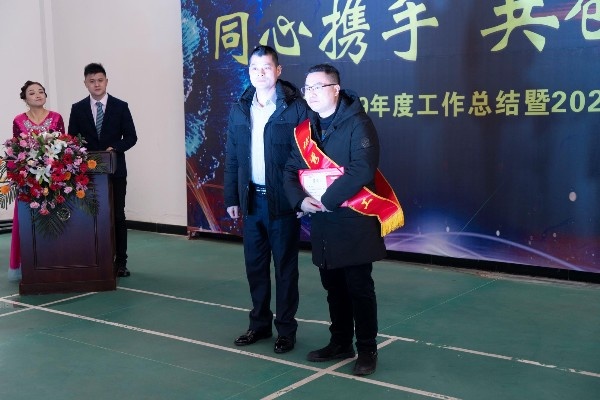 Star employee of the quarter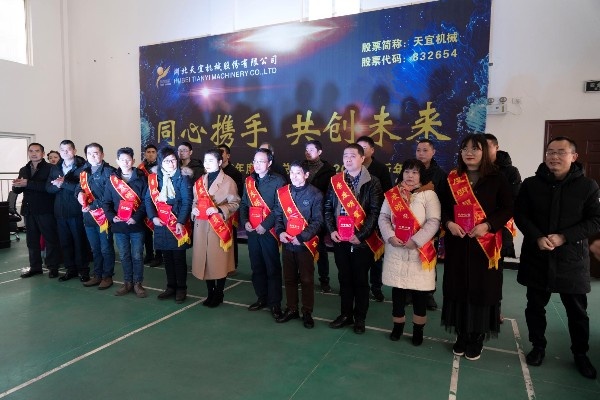 Yichang May 1st Labor Medal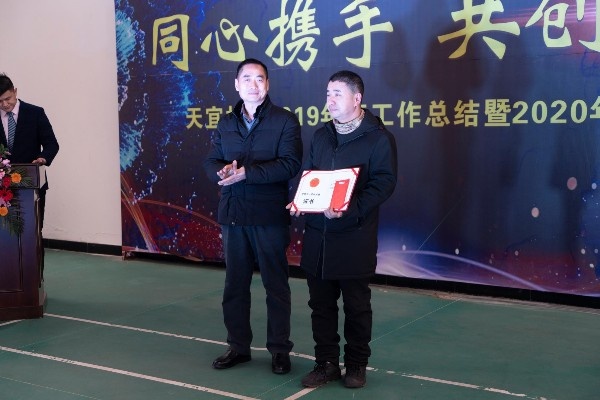 Advanced individual of grassroots trade union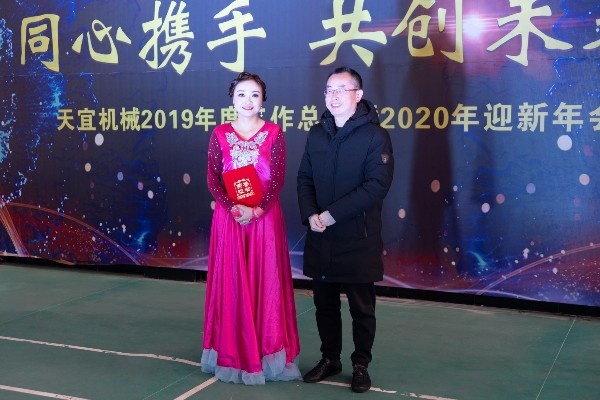 Excellent party worker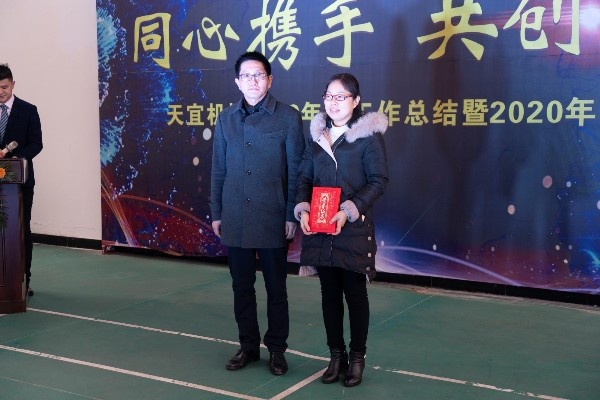 Rationalization Proposal Award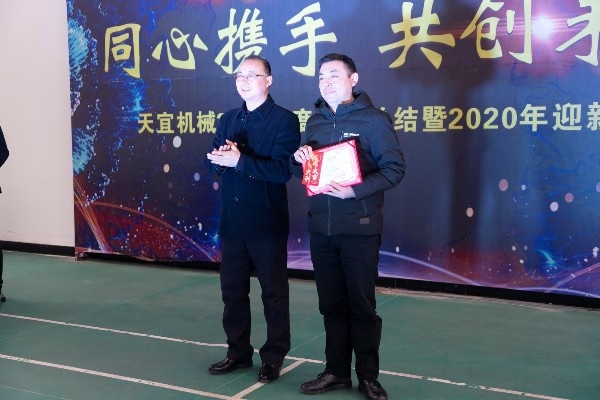 Say goodbye to the old and welcome the new to share the feast. This annual meeting not only has summaries and incentives, but also many ingenious activities: songs, dances, sketches and other programs will be on stage.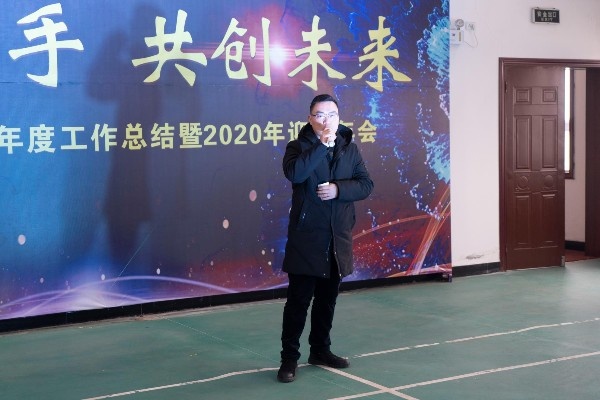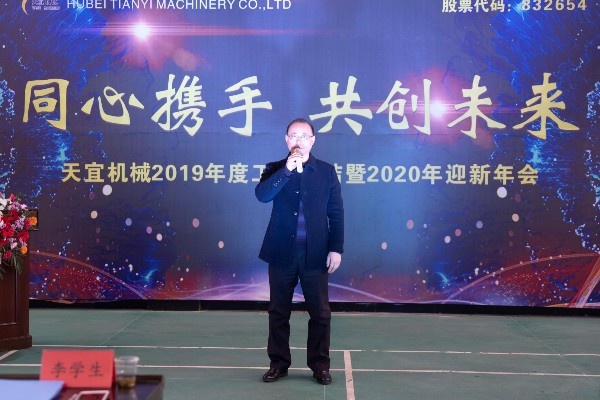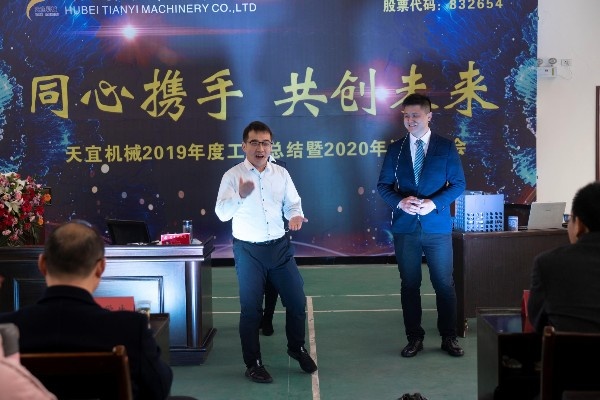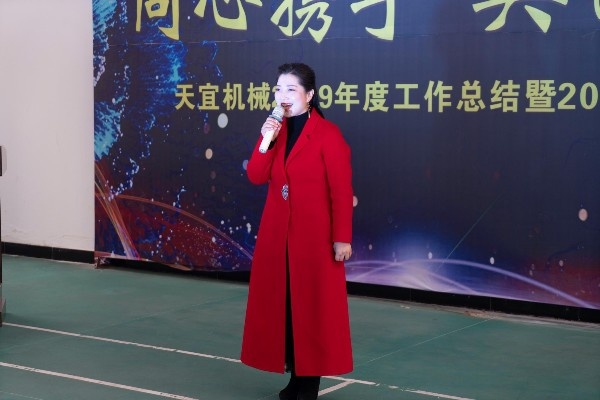 The performance of the program fully demonstrated the youthful vitality and positive spirit of Tianyi partners, and the final lottery session pushed the entire annual meeting to a climax.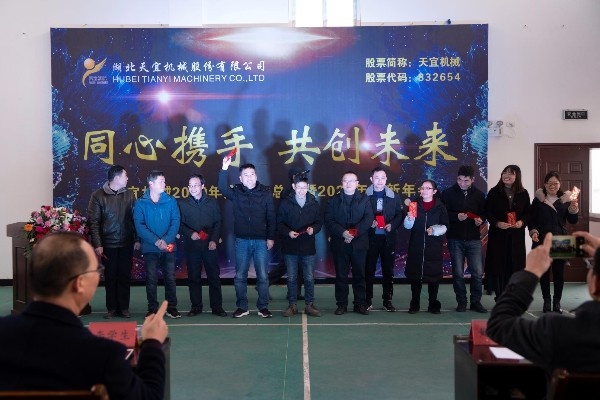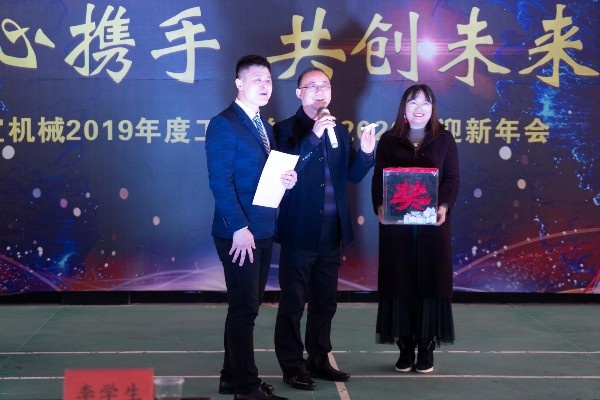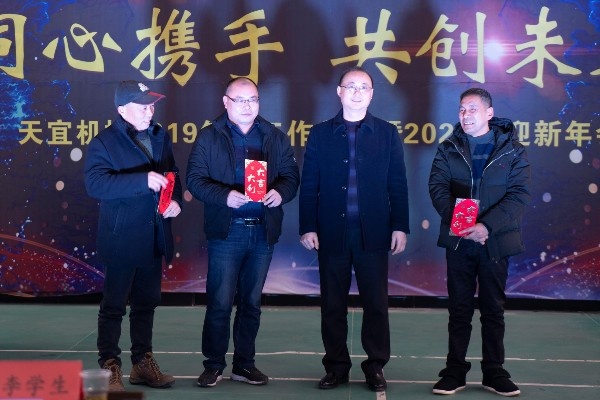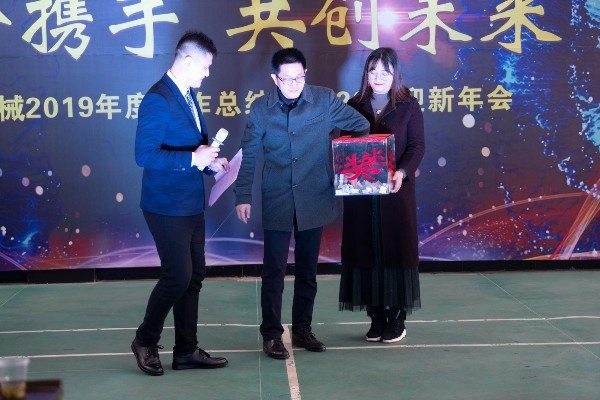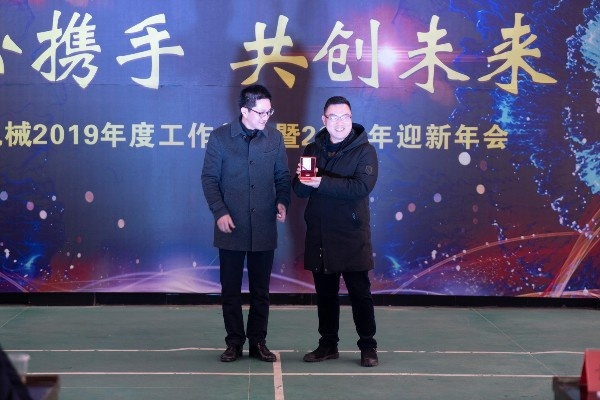 Although the gathering was short-lived, the Tianyi partners seemed to be getting closer to each other. Through the exchange and sharing of this annual meeting, Tianyi partners will continue to move forward towards the road of high-speed development with a high degree of thinking, decision-making, and execution ability!